Circle F Horse Rescue Society is a registered charitable organization established in 1997. Our founder felt that all horses should be given the gift of Freedom - Freedom from neglect, Freedom from abuse, and the Freedom to have a good home. Circle 'F' stands for 'Freedom for all Horses' .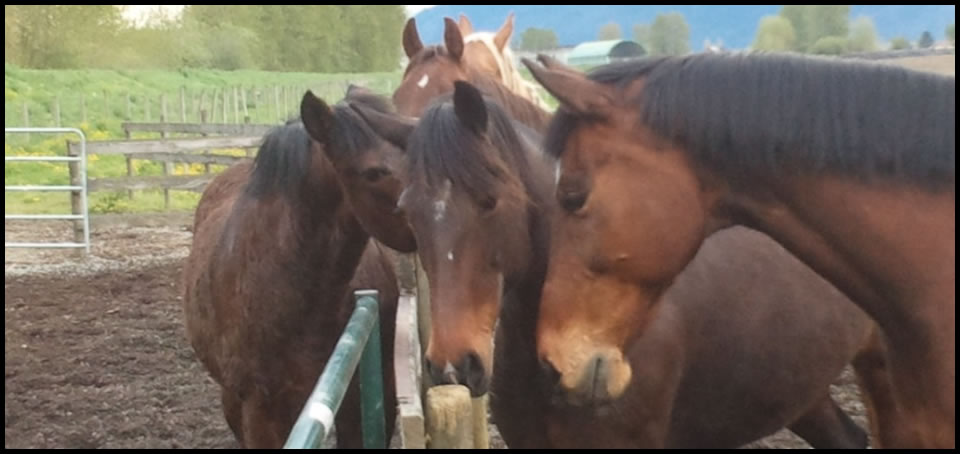 "The horses really make all the decisions while we're away"
Our purpose is to care for horses, old or young, that are unwanted or have been abused or neglected. We provide an alternative to auction or slaughter as a refuge for horses that no longer fit in with their owner's plans. When the horse is ready, he is placed in a screened, loving adoptive home.
We are governed by a Board of Directors who are also hands-on volunteers, and involved in the care, decision making, and future plans of the rescue.
We have numerous teams set up for the horse's health care and conditioning, and to assess horses coming into the program, and placement in potential homes. Various volunteers are assigned responsibility areas such as volunteer coordination, feeding schedule, health care, exercising and conditioning of the horses, facility care, site visits, follow through on horse donations and adoptions, fund raising, and the range of administrative and office matters that require attention.